Shop Thru Us! Save Money!
When things risk going wrong, cash is king… and kings have cash. With enormous fortunes being made – and destroyed – overnight, the world's billionaires have shifted into stockpiling an average of 22% of their income in cash because they are terrified the economy could crash.
Many of these people literally helped to build the system we all now rely upon, and now they are holding cash, gold and other assets our of fear that stocks will crash and digital instruments of wealth could be undermined, compromised or have their balance destroyed.
The world's billionaires are holding more than $1.7 trillion in cash — the highest amount since one firm began recording the measure in 2010.

Because of what they perceive to be growing risks in the economy and world, the world's 2,473 billionaires are keeping 22.2 percent of their total net worth in cash, according to the Wealth-X Billionaire Census.

The group has also benefited from the recent surge in so-called liquidity events from corporate acquisitions and mergers. Altogether, their cash hoard is now roughly the size of the Brazil's GDP.

"Billionaires are taking money off the table where available, while uncertainties in the economy and the historical highs found in deals have resulted in cash-flush portfolios," the report said.

The firm's findings are in line with those from other recent surveys. A study released by UBS last month said wealthy Americans are keeping around 20 percent of their portfolios in cash, in line with their post-2008 average. More are considering reducing their exposure to the markets because of uncertainty over the presidential election, UBS said.
And it isn't just cash. With the gold price still off its 2011 highs, precious metals have become an extremely attractive option as well.
George Soros reportedly converted 37% of his stocks into gold – a huge amount of gold – just weeks before the Brexit sent the price of the British pound into freefall.
The big boys are opting out of the very system we have grown comfortable with.
What do they know that we don't?
And what happens when that reality hits?
Nothing will work, and your ATM will look like the one above, or offer severe cash restrictions.
The California Public Employee Retirement System (CalPERS) is about to report the world's largest public employee pension suffered an actuarial investment loss of $30.8 billion last year.
CalPERS manages the defined pension plan investments and record keeping for 3,007 California state and local government entities. The pension plan is also responsible for paying the pension benefits to 611,078 retirees and will eventually be responsible for paying retirement benefits to another 868,713 active and 335,908 inactive government workers.
Despite Governor Jerry Brown last summer demanding CalPERS immediately "lower its investment risk and volatility of returns" by reducing its "assumed" annual investment return from 7.5 percent to 6.5 percent, the CalPERS board voted 7- 3 on November 15, 2015 only to slowly reduce the investment return expectation over the next decade.
A frustrated Brown issued an angry warning:
"I am deeply disappointed that the CalPERS Board reversed course and adopted an irresponsible plan that will only keep the system dependent on unrealistic investment returns. This approach will expose the fund to an unacceptable level of risk in the coming years."
CalPERS has notoriously minimized the annual pension contribution for its 3,007 government entities by fantasizing that its superior investments expertise will allow its investments to compound every year without loss for the next three decades at an annual rate of 7.5 percent.
To understand just how inflated CalPERS' assumed investment return really is, the U.S. Pension Benefit Guarantee Corporation estimate for private sector defined-benefit investment returns is only 4 percent.
Had CalPERS' Board adopted Brown's proposal to cut their public pension plan investment return assumption to 6.5 percent, the California Legislature have been required to increase the state's annual pension contribution by 43 percent, from $4.7 billion to $6.7 billion.
For the 12 months ended on June 30, 2016, CalPERS investments lost 2.7 percent, or $8.2 billion. Combining the cash loss with the pension plan's failure to earn any of the 7.5 percent "assumed" investment return of $22.6 billion, the CalPERS total "actuarial investment loss" was a stunning $30.8 billion.
CalPERS' disastrous investment performance this year follows a dismal investment return of just 2.4 percent for the prior year ending June 30, 2015. As a result, CalPERS suffered a $15.4 billion actuarial investment loss for the prior year.
Adding the two years' actuarial loss together, CalPERS' $293.7 billion fund has suffered a $46.2 billion actuarial investment loss.
Since CalPERS cannot be held liable for its investment performance, the State of California and thousands of counties, cities and government agencies are responsible for making up the 15.7 percent actuarial loss.
Put in everyday terms, California government entities have just lost one out of every six dollars they planned to use to make pension payments.
A rabid raccoon was recently found in the Stephen R. Gregg Hudson County Park, in Bayonne, NJ the city's Division of Health said today.
City officials couldn't immediately be reached to say what was done to deal with the raccoon and when exactly it was found.
In a statement on the city's website, the Division of Health advised residents "to leash and keep a watchful eye on their pets while outdoors."
The division also advised residents not to approach, touch, or attempt to trap, feed, or lure any wildlife including raccoons under any circumstances.
In the event you see or encounter any wildlife acting in an erratic manner, residents can call the Bayonne Police Department non-emergency number 201-858-6900. For all emergencies, please call 911.
DENSE URBAN AREA = FAST SPREAD
Hudson County New Jersey is a densely populated urban/ sub-urban area with very little space for wild animals.  The confined geography likely means Rabies will spread very fast to other animals in the area.
Rabid animals display unusual behavior, such as being out in daylight when they are usually nocturnal.  Infected animals will also display aggressive behavior when they would usually run away from people.  It is not uncommon for Rabid animals to actually engage in aggressive attacks upon humans or our pets.  
ANY animal . . . and even people . . . can be infected with Rabies from being bitten by an infected critter.
If you see a Raccoon, Skunk, Opossum out in daylight hours, or if you see any such animal, or even Squirrels acting aggressively or perhaps foaming at the mouth, stay FAR away from and call authorities.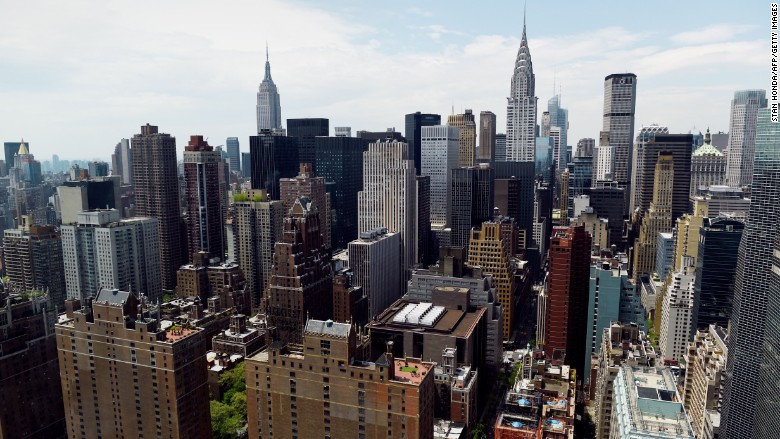 1
Annual accommodation cost

: $114,010

Change from December 2015

: 2%
Move over London. New York has ended the British capital's 2½-year reign as the world's most expensive city in which to accommodate employees.
That's according to the real estate firm Savills, which attributes London's fall to the plunge in the pound following the U.K. vote in June to leave the European Union.
The price tag for employers to accommodate staff in New York is now "well ahead of Hong Kong and London and almost twice the price of nearest U.S. rival San Francisco," Savills says.
It arrived at its ranking by examining residential and office rental costs in cities around the world. Here's the top 10.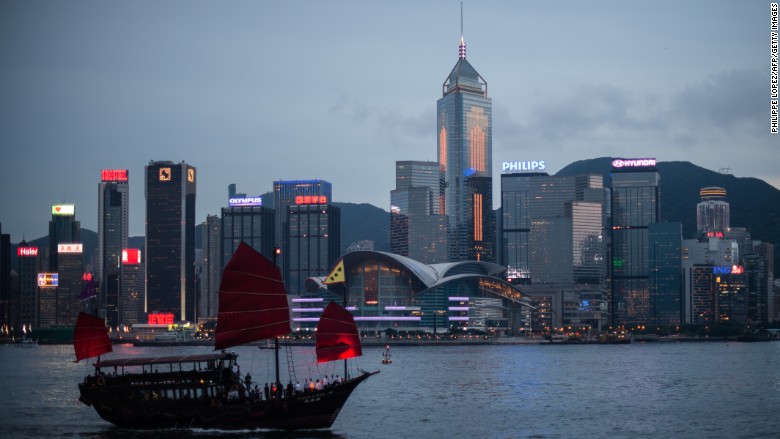 2
Annual accommodation cost

: $100,984

Change from December 2015

: 1%
Asia's most expensive city for living and working accommodation has edged just ahead of London.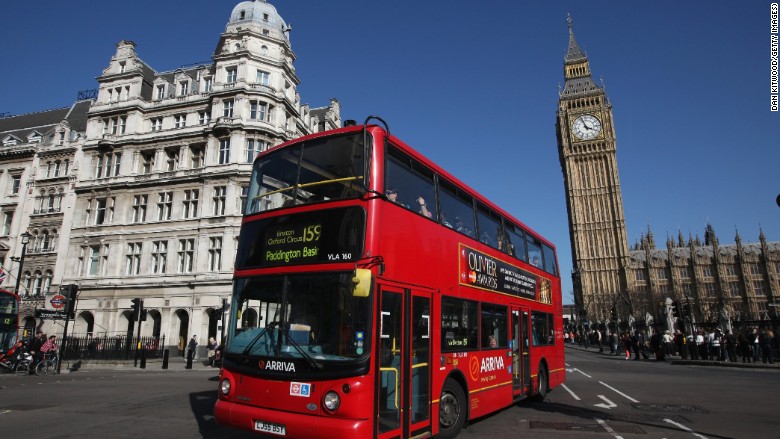 3
Annual accommodation cost

: $100,141

Change from December 2015

: -11%
The drop in the pound after vote to leave the EU has made London "very much more competitive on the world stage," Savills says.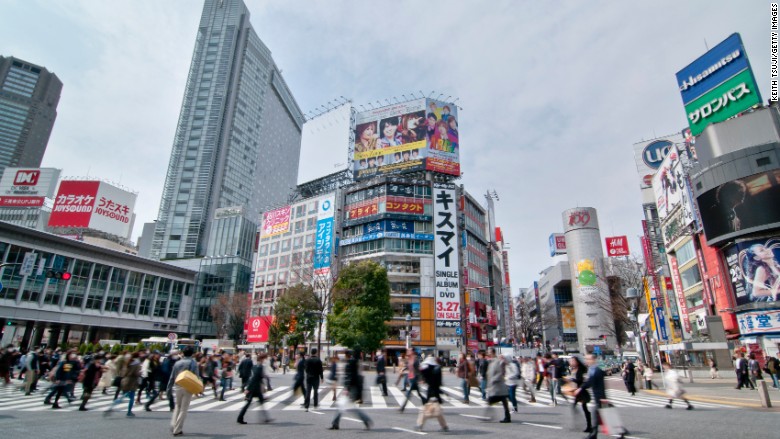 4
Annual accommodation cost

: $85,332

Change from December 2015

: 22%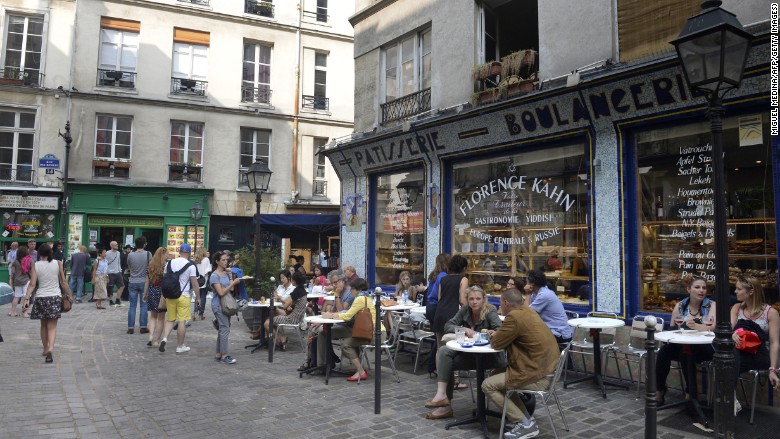 5
Annual accommodation cost

: $82,881

Change from December 2015

: 6%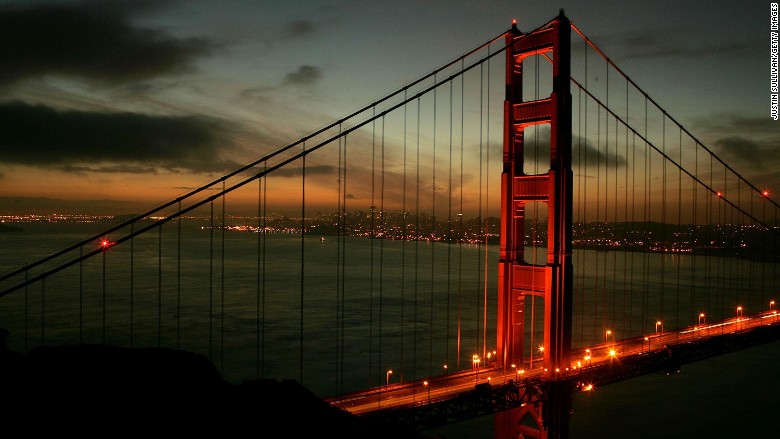 6
Annual accommodation cost

: $66,269

Change from December 2015

: 0%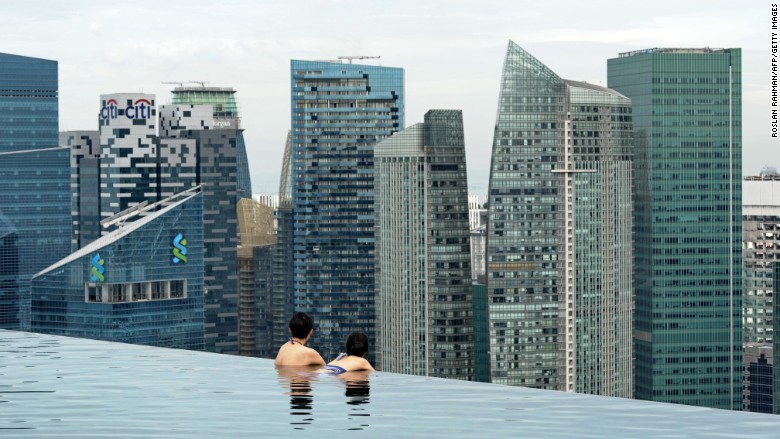 7
Annual accommodation cost

: $61,335

Change from December 2015

: 1%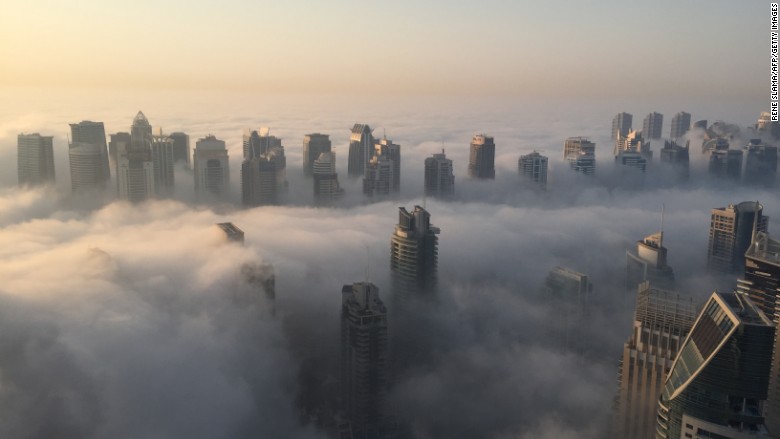 8
Annual accommodation cost

: $53,913

Change from December 2015

: -7%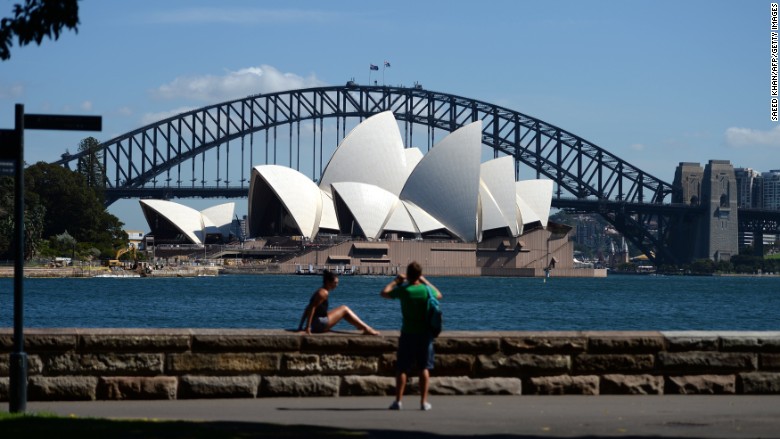 9
Annual accommodation cost

: $50,768

Change from December 2015

: 3%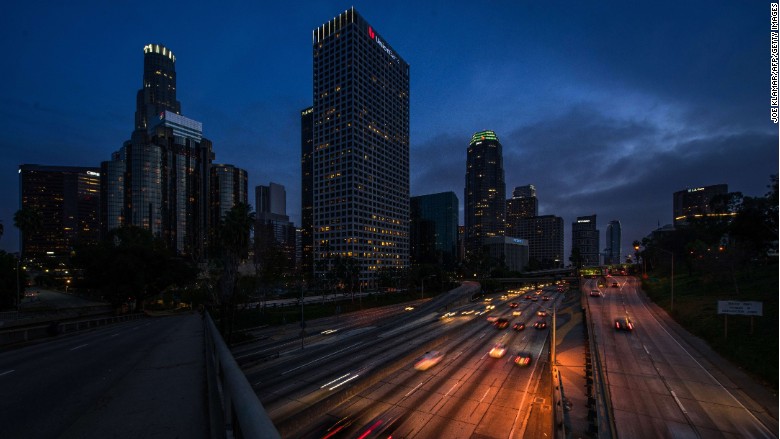 10
Annual accommodation cost

: $50,215

Change from December 2015

: 3%
As fear mounts around the global impact of Zika, one of Wall Street's most closely followed bulls has an ominous message about how the health crisis could impact markets in the weeks to come. 
As U.S. health officials move to halt the virus' spread in Miami, where the disease has raged for weeks, markets have been surprisingly placid in the face of the growing health crisis. Based on previous circumstances, however, Canaccord Genuity's chief market strategist told CNBC that could easily turn on a dime.
"When we study 2014, we were dealing with many of the same issues that had yet to cause a correction," Tony Dwyer said this week.
In 2014, the S&P 500 index experienced a sharp and sudden correction, and according to Dwyer, many of the same ingredients that contributed to the turmoil are bubbling beneath the surface of the current rally. Those factors include persistent fears about the Federal Reserve's next policy move, a weak euro zone and falling oil prices.
Two years ago, "the straw that broke the camel's back was the first confirmed case of the Ebola virus in the U.S.," Dwyer said.
The analyst added that in October of 2014, stocks were trading near all-time highs amid low volatility. But that was before the Ebola crisis helped trigger a deep slide in U.S. markets. Ebola fears help shove blue-chip and tech shares into correction territory that year.
"The only thing scarier than your own health fear is that of your children," noted Dwyer when discussing how a health scare has the ability to shake investor confidence. Zika is a particular concern for pregnant women, who may give birth to children with birth defects if exposed to the virus.
As it stands, Dwyer has been calling for a market correction since turning neutral on U.S. stocks back in mid-July. Noting that stocks have floated in a historically narrow range, Dwyer said a blitz of earnings results, economic data and global central bank meetings have yet to push the market out of its comfortable range — or lead to a sharp downturn.
Dwyer went on to say that perhaps Zika — compounded with Italian bank issues, a potentially more hawkish Fed and energy price weakness — could be enough to spook investors. The risk factors may cause a correction similar to the one that occurred around the Ebola scare, he added.
The strategist noted the first U.S. Ebola case was reported on September 30, 2014. From there, the S&P 500 slipped 1.7 percent off its peak. By the time the third U.S. case was diagnosed, the market was already down 7 percent.
"Obviously, no two situations are exactly alike, but this is pretty close," concluded Dwyer. "I'm not looking for anything like a 10 percent decline, and the market isn't showing me we're going to get it, but this could be the catalyst when we've been looking for a catalyst."
Top